broker for transfer of IPv4 addresses

The entire stock of European internet addresses (numbers) according to the old IPv4 standard has now been allocated. On 25 November 2019, the Réseaux IP Européens Network Coordination Centre (RIPE NCC) responsible for Europe allocated the last address block. Addresses returned to RIPE NCC will only be allocated to users on a restrictive basis. Addresses not yet used or no longer used by their owners have therefore become an economically interesting commodity. The recycling of previously unused IP addresses has therefore become important. IP addresses can be sold by holders for recycling.
aipi is an official IPv4 Transfer Broker registered with the European address management organisation RIPE NCC. aipi is also member of the Réseaux IP Européens Network Coordination Centre association.
We support you as an IPv4 broker in the sale of reserved but unused IPv4 addresses as well as in the search for new IPv4 address space.
Our customers who regularly have address needs include numerous regional internet providers in Germany, which are often municipal companies. The address blocks on offer were often registered by Internet pioneers in the 1990s. In the meantime, however, these have new corporate focuses and no longer need the large address ranges for their own offerings. We are happy to broker the purchase of IPv4 addresses between these target groups. If you want to buy or sell IP addresses, aipi is your perfect contact.
In cooperation with other brokers, we also realise your projects in North America and Asia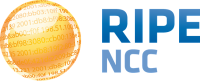 aipi is a RIPE NCC registered IPv4 Transfer Broker.
Our services for IPv4 address transfers at a glance:
Brokerage of sellers and buyers
Preparation of an analysis of the address range to be transferred (evaluation as basis for pricing)
Preparation of standard contracts for both parties
Technical advice (technology/address transfer) to the lawyers involved, if applicable, on the drafting of the contract
Procurement of a trustee for an escrow account for the purchase transaction
Technical support for the address transfer
Free initial consultation (up to one hour) for seller and buyer
Our success-based fee is usually payable by the buyer, i.e. the purchaser of the IPv4 addresses.